The Brazilian gambling industry is about to become regulated. IDnow investigates how the grey market currently works, and some of the dangers of using unregulated gambling platforms.
Brazil effectively banned gambling in 1946; a more-or-less all-encompassing restriction that remained largely in place until 2018, when sports betting was legalized. However, as virtually no regulation was ever implemented, Brazilian players and international gambling platforms have been operating in a somewhat grey area ever since. This is all due to change once Brazilian online gambling regulation is formally approved in the coming weeks. 
The limbo appears to work, at least on the face of it. And at least for international operators. Surprisingly, despite the lack of clear regulation, Brazil still manages to generate over 20% of all global online gambling traffic. 
It is for this reason that the Brazilian authorities have introduced new regulations to help the Brazilian gambling market capture what is viewed as lost revenue (a projected $1.5 billion in 2023) and bring it back within the fold of the Brazilian economy. 
In fact, the projected numbers are likely to be even larger when regulation finally passes, as there are vast swathes of the Brazilian would-be gambling community that are not currently gambling, despite wanting to.
To gamble or not to gamble? That is the Brazilian question.
In 2021, a survey on Brazilian attitudes toward gambling discovered that 39% of Brazilian participants said they didn't gamble because they felt uncertain of the safety. 
Just over half of all potential players said they would feel more confident playing online if they had more information about the companies. This is understandable as many gambling operators are not very clear about who their owners are, or even the location of their headquarters. 
In the same survey, 51% of participants said they would like to see more player protection mechanisms put in place. Read more opinions from the Brazilian betting community in our blog, 'How does the Brazilian betting community really feel about upcoming regulations.' 
Despite operating in the grey, international gambling operators have achieved considerable visibility through advertising on television and the internet, and through sponsorship of Brazilian football clubs. 
However, the wave of publicity and ensuing popularity has raised concerns about the impact of gambling addiction, the growth of scams, and the threat of money laundering.
Wait, so is online gambling legal or illegal in Brazil?
The most obvious question that many have when they see adverts for online gambling platforms but find out online gambling is essentially illegal, is well, how does that work? The answer lies in Law 13.756, which allows operators to offer their services in Brazil if their headquarters are outside of Brazil and there are no physical points of sale. In practice, this law enables bookmakers to use websites, on the condition they are hosted internationally. 
As these websites operate according to the rules of the countries in which they are based, such as Curaçao, the UK or Malta, they are not required to obey Brazilian laws, such as the Consumer Defence Code. This is all set to change when Brazilian regulations are formally passed and implemented. 
This has meant that from 2018 until whenever the regulations finally come into force, international bookmakers have operated with a sort of impunity and without needing to implement fair gaming rules or player protection measures.
What do Brazilian players think about using unregulated gambling platforms?
The Brazilian gaming community is waking up to the realities of dealing with unregulated gambling operators. Common complaints made on social media and forums include users making deposits but being unable to withdraw them, and even stories of players who have had their accounts blocked following a good streak in sports betting or on online casinos. However, there is a growing awareness among the Brazilian betting community that these kinds of scams are not representative of the entire gambling industry, but rather just unreliable websites.  
An upside to the online proliferation of so many negative stories has led to increasing numbers of Brazilian gamblers actively seeking information about the risk of less reliable, unregulated online gambling sites.
Arguments for and against KYC processes in Brazil.
While the vast majority of the Brazilian betting community seem to accept the value of undergoing a KYC process, there are some who have expressed privacy concerns over some operators' requirements for players to take and send photographs of themselves holding identity documents. Many also fear that when dealing with an international operator, if there was a problem associated with sending documents, for example a data breach, then they would not be able to rely on national legal protection measures. 
 
A common complaint among international gambling operators is on the difficulty of performing the Brazilian KYC process due to the wide variety and disparity of identity documents in Brazil. For example, each state in Brazil offers slightly different ID cards, which have dates and document numbers in different places, for example. Difficulties surrounding the KYC process has affected some players' ability to transact and make withdrawals.  
This makes the integration with the Cadastro de Pessoas Fiscias (CPF), a tax number that every Brazilian is issued with, all the more important for identity verification and KYC. 
Brazilian industry insiders say that the implementation of KYC measures to obtain a licence (Read more about 'Unpacking the complexities of the Brazilian gambling license structure' here) means more than just following a legal requirement, it will also help operators prevent fraud.
Brazil is almost ready. Are you?
Are you ready to enter the new era of online gambling in Brazil? 
IDnow is unique in its ability to combine geo-specific capabilities like Brazil's CPF integration, with AML compliant, multi-dimensional identity proofing and fraud prevention solutions – enabling trusted, seamless customer experiences anytime, anywhere. All from one platform, all in real time. 
Read more about our Brazil-ready identity verification services.
By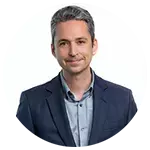 Jody Houton
Senior Content Manager at IDnow
Connect with Jody on LinkedIn